Tigers die and leave their skins; people die and leave their names.
Japanese Proverb
The skin is the largest organ in the body — both in weight and in surface area — and separates the body's internal environment from the external environment. It protects the body from water loss; uses specialized pigment cells, called melanocytes, to protect the body from ultraviolet radiation; contributes to the body's supply of vitamin D; and helps regulate body temperature and metabolism.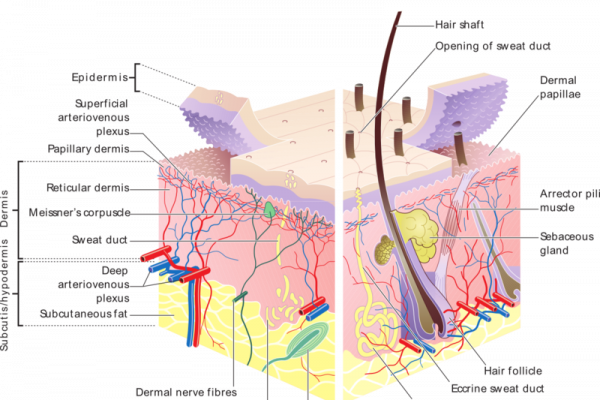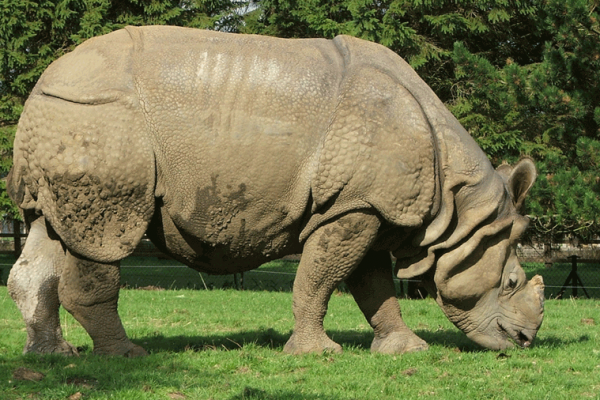 Skin is composed of an outermost epidermis (Gr. epi; on, derma; skin) followed by the dermis and then the subcutaneous layer containing fat cells. Thickness varies on different parts of the body; palms and soles (1.2 mm to 4.7 mm) have the thickest skin while the thinnest is found on the eyelids and lips (~0.05 mm). Males generally have thicker skin than females and it is the Rhinoceros that has the thickest skin of any terrestrial mammal with some areas as thick as 2.5cm.
The epidermis is composed mainly of keratinocyte (Gr. cyte; hollow – nowadays translates as a cell) and melanocyte cells, while the dermis contains blood vessels, nerves, hair follicles, muscle, glands and lymphatic tissue. Each square cm of human skin can consist of up to four million cells, 24 hairs, 35 oil glands, 6.1 meters of blood vessels, 246 sweat glands, 7,480 sensory cells, 23,622 pigment cells, and more than 393 nerve endings.
Keratinocytes produce strong structural proteins called keratins (Gr. keras; horn), that enable the cell to keep a robust rigid structure, and are also the main component of nails, hair, feathers and horns (this is seen as the red filaments in the above photo of a single cell). There are over 30 different types of keratin proteins defects in which can lead to skin either becoming to hard (Ichthyosis) or too delicate (epidermolysis bullosa). As the keratinocytes develop, they move up the skin layers producing different types of these keratin proteins forming rigid scaffolds in the cells. As the cells reach the layers of the stratum corneum they die forming the dead cell layer of our outermost skin. An increase in this process occurs in psoriasis.
Skin forms from the ectoderm during early development. Defects in this can lead to an absence of associated structures such as hair, nails, teeth and sweat glands (ectodermal dysplasia), nerve cells (congenital insensitivity to pain) or can lead to the development of lesions and tumours (neurofibromatosis, tuberous sclerosis and proteus syndrome).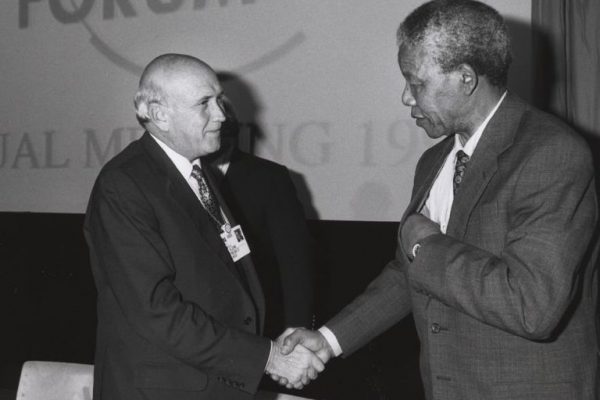 Skin colour is chiefly the result of differing amounts of the pigment melanin (Gr. melas; black). This forms in little packets called melanosomes in a special cell called the melanocyte. These cells are found in the skin, eye and hair follicles and contain many branches which are used to pass the melanosome pigment packets they produce on to keratinocyte cells. These keratinocytes then store the melanosomes over their nucleus where the pigment serves to absorb harmful ultraviolet radiation preventing it reaching the DNA of the cell and causing mutations.
Pigment disorders can be caused by mutations in a variety of genes leading to defects in either: 1, the production of melanin (oculocutaneous albinism); 2, formation of melanosomes (Hermansky-Pudlak syndrome and Waardenburg syndrome); or 3, the development of melanocytes (piebaldism) or the loss of melanocytes in later life (virtiligo).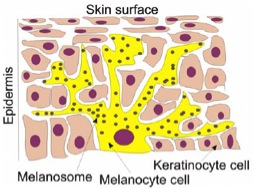 Ichthyoses (Gr. ichthys; fish) results from an overproduction of skin keratin leading to very thick and tough scaly skin that can sometimes vaguely resemble the scales of a fish.
Ichthyosis vulgaris (Lat. vulgaris; common) is the most common form and is caused by the lack of a structural protein filaggrin in the epidermis.
 Many sufferers from this condition have often appeared as Alligator or Lizard people in various sideshows, owing to the sometimes unusual looking skin. One sufferer, Emmitt Bejano, known by his stage-name of the Alligator-Skinned Man, he made the headlines when he eloped with Priscilla Lauther, another side-show performer known as the Monkey Girl, who suffered another disorder. Priscilla's foster father disapproved of Emmitt Bejano, and so when the two ran off together to marry in 1932, a local newspaper famously penned the headlined: "Monkey Girl Kidnapped by Alligator Man." They remained together until Emmitt Bejano died in 1995. They had only one child who died not long after birth.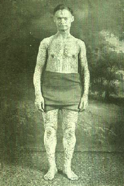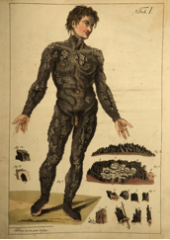 A more severe type of ichthyosis is lamellar ichthyosis (LI) where babies are born with a thick membrane which soon dries and peels off, leaving the baby with bright red underlying skin. Ichthyosis hystrix (Gr. hystrix; porcupine) results in heavily uneven skin forming ridges and spikes. This condition was first described in The Porcupine Man, Edward Lambert. Born in Suffolk in 1717 to parents without the skin anomaly, he earned his living by exhibiting himself and his one affected son in travelling circuses. Subsequent generations of the family who inherited the condition carried on the family trade of exhibiting themselves around Europe.
 Epidermolysis bullosa (Gr.
lysis
; release/loosening, Lat.
bulla
– bubble/blister) results in a person's skin being so fragile, that even
clothing or warm temperatures
it can lead to tearing or blistering. This autosomal dominant disease, results from mutant keratin proteins -dependent on which keratin proteins are affected, skin fragility can vary from the mild epidermolysis bullosa simplex to the severe dystrophic epidermolysis bullosa.
Jonny Kennedy was the subject of the film documentary "
The Boy Whose Skin Fell Off
", detailing the final months of his life. One scene shows that as his mother changes the protective bandages for his blisters that covered three-quarters of his body his skin also comes off. A tireless campaigner for recognition of the disease, he sadly died in 2003 from
skin cancer, for which there is a high risk factor associated with this disease.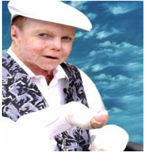 The human skin generally sheds itself at a rate of about a million cells every 40 minutes, however, this process accelerates in conditions of excessive keratinocyte proliferation such as in psoriasis (Greek, psora; itch), resulting from a hyperactivity of the immune system. A number of different genes, which regulate the immune system, are suspected of causing the disease leading to an autoimmune reaction.
 The British author and playwright Dennis Potter suffered from Psoriatic Arthropathy, a condition that, in addition to affecting the skin, also causes arthritis in the joints. This began in the early 1960s and led to frequent hospitalisation. He was sometimes unable to move without great pain. His fingers also became immobile so that he could only write by strapping a pen to his hand. He depicted his disease in one of his most famous plays "The Singing Detective".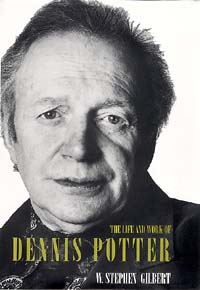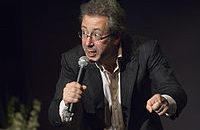 A number of other writers have also suffered with the disease such as the Dutch author Connie Palmen, the Russian Vladimir Nabokov, the Americans Gordon Lish, John Updike and Tom Robbins, and the English writer and comedian Ben Elton.
Jason Donovan and Art Garfunkel have also publically acknowledged suffering from the disease while Robert the Bruce and Joseph Stalin are also widely suspected to have had psoriasis.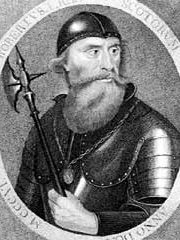 Ectodermal Dysplasias (Gr. ecto; outside, derma; skin, dysplasia) are characterised by a lack of teeth, hair, sweat glands and nails. The most common form is X-linked Hypohidrotic ED (Gr. hypo; reduced, hidrotic; sweating), caused by mutations in a gene on the X chromosome coding for a protein controlling the development of ectodermal (the ectoderm is the outermost of the three layers – the other two being the mesoderm and endoderm – that make up the very early embryo).
 The American actor Michael Berryman was born with this disorder with his lack of sweat glands forcing him to rest often to avoid overheating.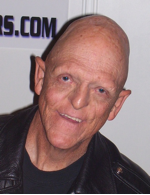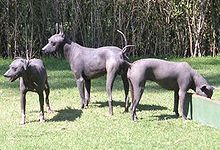 There is also a breed of bald, toothless dog, known as the Mexican Hairless Dog, supposedly used by the Aztecs as a type of bed warmer, which contain defects in the same gene.
CONGENTIAL INSENSITIVITY TO PAIN WITH ANHIDROSIS
Autosomal recessive
rare
The skin containing millions of nerve endings that in insensitivity to pain with anhidrosis (CIPA), are disrupted rendering individuals insensitive to sensations such as pain and temperature.
 The tough villan in Steig Larsson's book "The Girl Who Played with Fire" was described to suffer from such a disorder. The reality cannot be further from the truth with sufferers injuring themselves in ways that would normally be prevented by feeling pain and temperature, such as cuts and burns or even standing/sitting/sleeping in positions that are not good for the body. However, it is overheating, due to an inability to control body temperature and sweating, which kill most children with the disease before the age of 3.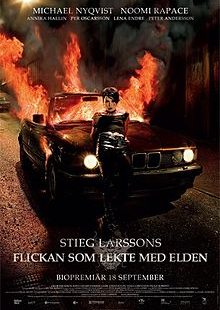 Neurofibromatoses (NF) are autosomal dominant disorders characterised by the development of a type of tumour, known as a neurofibroma, from the cells and tissues covering nerves. The two major types are NF-1 (often known as Von Recklinghausen's disease or peripheral NF) and NF-2, which is referred to as central NF.
 The depiction of Quasimodo is strongly suggestive of NF-1. He was described as having cysts on his skin and lumps and bumps associated with neurofibromas. He also had a curved spine and a large head, which can be further symptoms.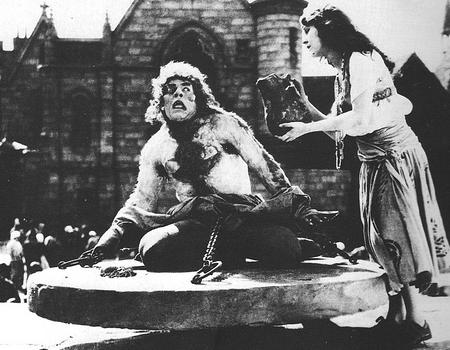 Gabriela Bazan, in 2004, at 24 years of age started losing the hearing in one of her ears and began experiencing frequent headaches. She was eventually diagnosed with NF-2. The main problem of NF2 is the development of multiple tumours on the brain and spinal cord, and while not having as many outwardly signs as NF1 one of the first symptoms of NF2 is the growth of tumours on the auditory nerves that lead to hearing loss. Shocked by the lack of awareness of neurofibromatosis in her native Peru she set about informing her fellow countrymen about the disease by appearing regularly on television, and travelling across Peru giving public talks, establishing foundations, and serving as an inspiration to many.
Tuberous sclerosis (Tubor/root-like growths in the brain that become sclerotic, i.e. calcified and hardened), results in benign tumours developing in the brain and the skin.
The widely respected French physician Désiré-Magloire Bourneville first described this disease in 1880.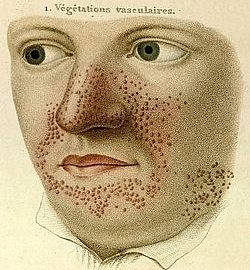 Proteus syndrome (Proteus; Greek God of the sea with an ability to change shape) results in children, whom are usually born normally, developing tumours, in the form of skin and bone growths, as they age. Some studies suggest a role for a particular tumour suppressor gene and familial cases of the disease do appear to exist.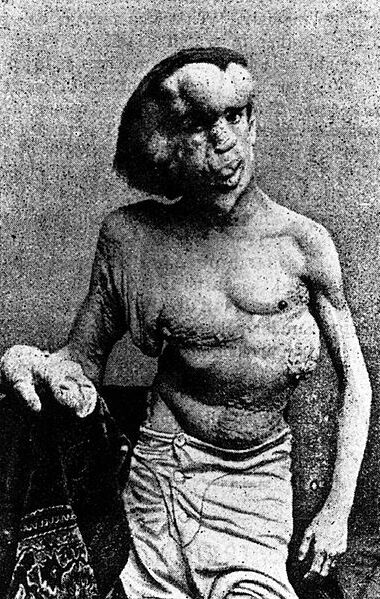 Joseph Merrick, known as the Elephant Man, is suspected to have suffered from this with suggestions that he may have had a sister with a similar condition. Born in Leicester 1862 growths started erupting on his skin by the age of two and his disfigurement worsened as he grew older. He was thrown out of the house after mother died and abandoned and cheated out of all his money Merrick was discovered getting off a train Liverpool Street station by the well-known doctor, Frederick Treves who supported him where he became socially accepted having friends in the highest levels of London society. One night Merrick's head rolled off his pillow and his windpipe was crushed, killing him at the age of 28. The very destraught Dr. Treves wasted soon had Merrick's body boiled down to the skeleton which is still displayed in the Royal London Hospital museum.
There are two types of melanin; the dark coloured eumelanin (Gr. eu; true) and the red-yellow pheomelanin (Gr. Phaios; brown/dusky). Both of these are formed from the amino acid tyrosine in a biochemical pathway involving a number of steps where one compound in a pathway is converted to the next compound by the action of an enzyme.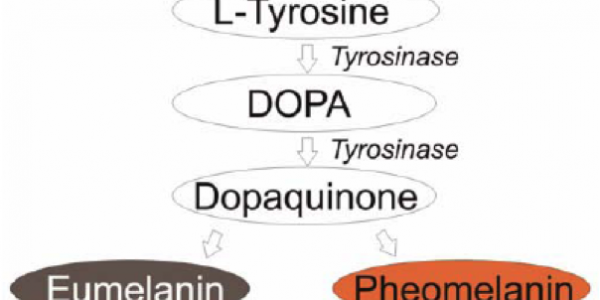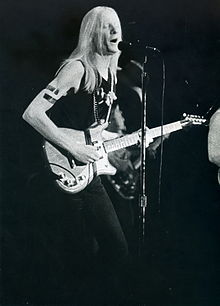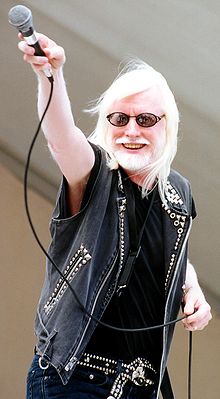 Absence of either or both types of melanin lead to oculocutaneous (Lat. oculus; eye, cutis; skin) albinism (Lat.albus; white) (OCA). A complete lack of eumelanin and pheomelanin causes OCA1A where individuals are born with white skin and hair, and blue eyes, which remain throughout life. Photographs suggest that the musical brothers, Edgar and Johnny Winter, may have both inherited this form of albinism.
Mutations that only reduce melanin production, known as OCA1B, result in only little pigment at birth but the development of yellow hair as they age. Some mutations lead to the production of melanin only in cooler areas of the body, such as arms and legs, while warmer parts of the body, such as under the arms and the scalp, remain white. Some photographs of Andy Warhol (photo by Jack Mitchell) seem to suggest he may have had this.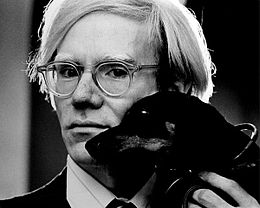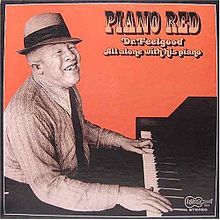 Individuals with OCA3 are only able to produce the red pheomelanin and therefore have a reddish skin, ginger/red hair, and brown eyes. This is quite common in the South African population where it is known as "Rufous" or "Red OCA". In the first book of the Bible a description of Esau suggests that he may have been born with this form of albinism. And the first came out red, all over like a hairy garment; and they called his name Esau, Genesis 25:25. The American blues musician Piano Red (aka William Lee Perryman) achieved his name due to this disorder.
The most common type albinism is OCA2, resulting from mutations in a gene producing a protein involved in transporting molecules into and out of melanosomes. Caucasians with OCA2 show white to yellow hair, blue-grey eyes, and white skin that does not tan on sun exposure while darker-skinned individuals generally also show yellow hair and light brown skin colour. The stage name of the Jamaican-born reggae star Yellowman (aka Winston Foster) may well have derived from him having this form of albinism.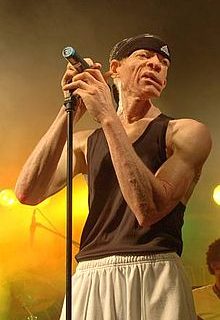 HERMANSKY-PUDLAK SYNDROME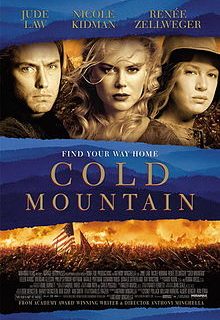 Hermansky-Pudlak syndrome results from mutations in genes producing proteins responsible for the production of melanosomes and similar organelles used to store blood clotting chemicals in platelets.
Bleeding disorders generally never appear with albinism except in the very rare Hermansky-Pudlak syndrome, which is why it is interesting that in the movie "Cold Mountain", there is a villain with albinism who, in addition to the white makeup and bleached hair, suffers frequent nosebleeds.
Piebaldism (Latin for magpie describing the black and white patches) is characterised by distinct patches of skin and hair lacking pigment.
This results from defects during embryonic development, of the migration of cells from to the skin where they divide to produce melanocyte cells.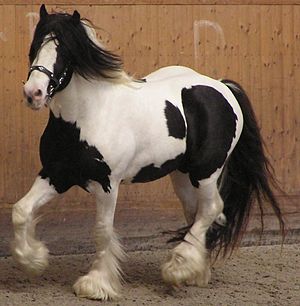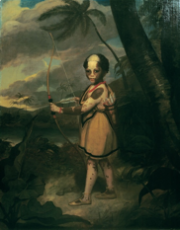 One famous case is that of George Alexander Gratton, who was born in 1808 on the Caribbean island of St Vincent. He was "purchased" as a baby by John Richardson to work in his circus. However, he treated him like his son and was distraught when the boy died later in childhood and had him buried at the All Saints Church in Marlow (UK) in the same vault in which he himself was later interred.
Piebalism can often present as very discrete depigmented patches of skin and hair. Autosomal dominantly inherited, generations with familial marks such as a white forelock have sometimes carryied surnames as Whitlock, Horlick, and Blaylock. British politicians and brothers, David and Ed Miliband for example appear to both present with such a hypopigmented tuft of hair in a smilar area towards the front of the head.


In vitiligo (Greek. vitelius; calf, describing white patches on a cow) occurs when there is a destruction of melanocyte cells though an autoimmune reaction leading to a patches of skin with a loss of pigment. This generally appears in adulthood but does not follow a simple inheritance pattern suggesting the involvement of a combination of multiple genes in addition to environmental factors.
Though vitiligo is often unnoticeable on Caucasian skin (for instance, the Irish comedian Graham Norton's disease is not so obvious on the screen), on darker-skinned people it is much more obvious.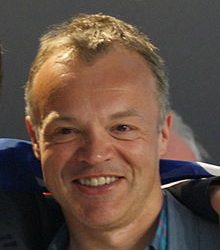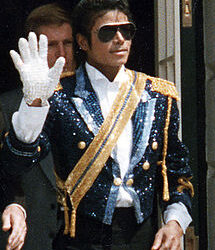 This condition affected Michael Jackson, his father and paternal grandfather. Such melanin-free patches of skin are sensitive to the sun, forcing him to cover up outside.
Vitiligo appears to have formed the basis of a number of interesting stories through the ages. One such story is of a Black slave in the 1700s who, unusually with this condition, turned completely white in a short space of time even developing blond hair and consequently becoming accepted by the white population who granted his freedom.